Home Shop Menu P Stories P Sounds

Ms JD Pissing Retro e-Mags

Victoria Super Pisser
DOWNLOAD No. 1 ~ 3 Pantys Wetting, Bladder Holding
& Piss Drinking Stories - 9 minutes.
Download Size: 3.6Mb

---
Download Cascade Magazines with PayPal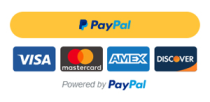 YOU GET A FREE ADULT HUMOUR DOWNLOAD

~ 'NOW THAT'S WHAT I CALL TAKING THE PISS' ~

WITH YOUR ORDER ~ COMPLETELY FREE!
Panties Wetting Story 1) Wilhamena can't hold her bladder & HAS to piss - or she wets her panties.
She wears two pairs of thick school panties. Her favourite piss -y pass time is sitting outside in pub chairs and pissing away while laughing with friends. There are also other Wilhamena Wet Confessions on this download. (With peeing sound effects)
Voice Sample
Dominant Wetting Story 2) Two girls called Karen & Nina live together and discover they're both interested in pissing quite by accident.
Karen is in the bath and Nina needs a piss and wants to come in and use the loo, she's let in but on one condition, she does her piss into the bath and piss onto Karen - that's the start of a wonderful watery relationship!
Voice Sample
Dominant Wetting Story 3) A dominant lady places her shaven pussy over your mouth and starts peeing into it!
She is getting her wicked way with you making you drink her piss and you eventually get yours too by spraying her with YOUR piss!
Voice Sample
Download to your PC or Smartphone @ £3.00
(Or Your Currency Equivalent)


---
Click here for MORE DOWNLOADS ON SPECIAL OFFER
Counter