Home Shop Menu P Stories P Sounds

Ms JD Pissing Retro Mags

Victoria Super Pisser
Retro Cascade. Sample Mag of Watersports Pantys Wetting Magazine.
The 90s Cascade Sample Watersports Panties Wetting Magazine is just a 24 page taster of the normal Cascade quarterly.
Please note that the BACK ISSUES of Retro Cascade Wet Sex Magazines from 1991 - 2001 are still on sale by download to your PC or to your iPad or Android
---
All Cascade's peeing & panties wetting magazines to download are from £1.50 and saved in .pdf format and are made to view in Adobe Acrobat 9

---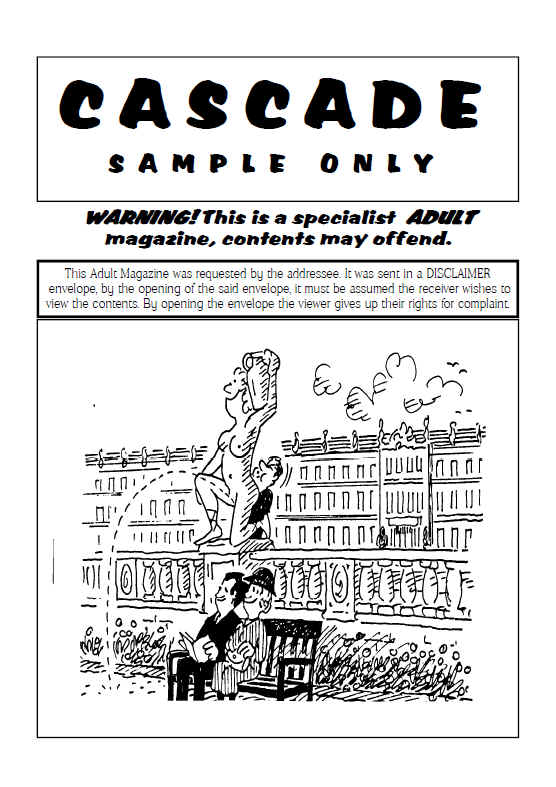 Retro Cascade Sample Adult Knicker Wetting Magazine (28 Pages)
Cascade was an Adult Wet Sex publication throughout the 90s decade and every page has a reference to peeing in some shape or form. If you'd like to see a sample of Cascade's content before you decide to buy any back copies, we'll send you one by download either to your PC or to your iPhone or Android from our secure server.
Download @ £1.50 (or your currency equivalent)
Your Download Link comes with your PayPal receipt
---
The cost is £1-50 Downloaded to your PC in .pdf format The Retro Sample Magazine contains pics, illustrations, letters and contributions from both sexes. It is a mono production. Thank you for your interest.





Go to '91 Go to '92 Go to '93

Go to '95 Go to '96 Go to '97

Go to '99 Go to '00 Go to '01

For viewing in Acrobat Reader

Click here for MORE DOWNLOADS ON SPECIAL OFFER
---
Counter