Home Shop Menu P Stories P Sounds

Ms JD Pissing Retro Mags

Victoria Super Pisser
Cascade Retro Panties Wetting & Pissing Magazines. March '92.
---
All Cascade's peeing & panties wetting magazines to download are £3.00 and saved in .pdf format and are made to view in Adobe Acrobat 9

---
Download Cascade Magazines with PayPal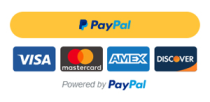 YOU GET A FREE ADULT HUMOUR DOWNLOAD

~ 'NOW THAT'S WHAT I CALL TAKING THE PISS' ~

WITH YOUR ORDER ~ COMPLETELY FREE!
---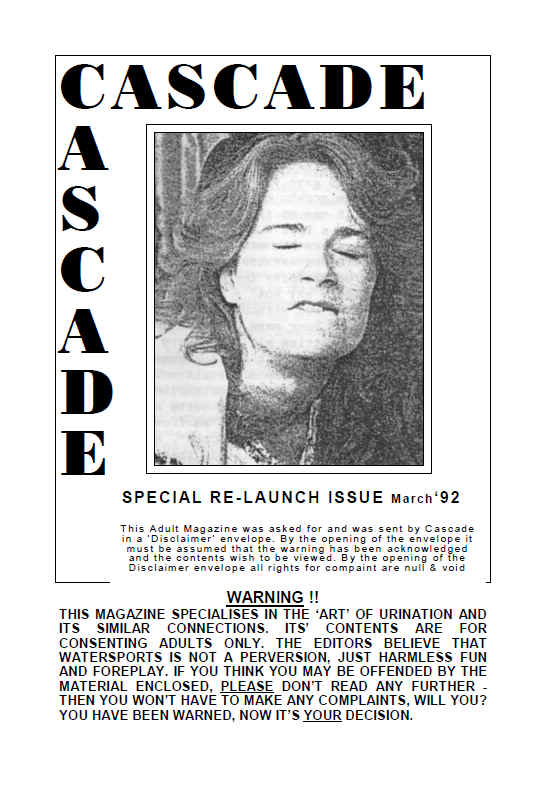 1992 March Magazine (48 Pages)
Just one issue of Cascade (March) was published in '92 because of a prosecution following an early morning dawn raid in April and confiscation of equipment.

Download to your PC or Smartphone @ £3.00
(Or Your Currency Equivalent)
Your Download Link now comes with your PayPal receipt
A professional study of incontinence
The re-launch issue where Steve & Deb took over the production/editing of Cascade - but it was to be short lived as the Lincolnshire police came round one afternoon soon after this issue had gone out, produced a warrant and raided/confiscated most of the house contents! S & D were left with very little of their house contents when the cops drove away. We were only able to produce the one (March) magazine in '92 because all the contributions for the year's next 3 mags were confiscated and we had to start all over again. The conditions under which this magazine was produced were very primitive, bearing in mind this was before the days of the Internet, e-mails, computers and laser printers. All the content for the Cascade magazines was stuck onto A4 sheets and photocopied! But even though after the raid we had nothing left, we owed it to the subscribers to get magazines out and we did just that, we came back in March '93. What you are buying is a re-formatted version of March '92 using all the same content, (only much neater), the original pics have been used too. Here is a list of the contents: A teenage girl finds a watersports video and the content triggers her to experiment with panties wetting. The 'Goldwater Family' - this WAS to be a series, but was confiscated and never retrieved or replaced. It's a very amusing 'soap' about a whole family that's obsessed with pissing. A subscriber tells us about him and his girlfriend, their wetting enjoyment and pissing antics. A letter from a subscriber called Elizabeth who with her friend Ann love to watch each other pee, they have a pissing contest with their friend Alice. A woman and her husband get taken short in the West End and she has to use a doorway. A full detailed story from Deb telling you all about how S & D got into erotic watersports. A list of different pissing personalities. A subscriber recalls his pissy schooldays and a school panties wetting incident that changed his sexual outlook forever. A subscriber's thoughts on how we're conditioned from an early age about peeing, sex and adult behaviour. Some Wet Tele. A good pee poem. A professional study of incontinence. An introduction from Steve & Deb, welcoming everyone when they took over Cascade in '92. A letter recalling Cascade's Issue 1 & 2 and some panties wetting sightings. 'Old style' wet erotica. A wetting story called 'Another Railway Accident'. A married woman, Lynne recalls her childhood peeing accidents and how they have affected her now. 'Aquarius' tells us of his pee retention and compares it with women that he's heard pee.

---
Go to '91 Go to '92 Go to '93 Go to '95

Go to '96 Go to '97 Go to '99

Go to '00 Go to '01