* *
V10 - Girls Peeing Contests
My Fun Pissing & Pee Holding Contest!
She's holding her bursting bladder and measuring each new pee hold, she tries to better her previous volume of pee. Go down for Victoria's FREE PEE sample!!
Was she really bursting? Did she pee over a litre? The answer is YES!
Her fun pissing competition starts at 1.1 litres, it's a great pee, but . . . .
She tries to outpee herself and she succeeds! Ending with a massive (and heavy to carry) 1.6 litres of clear hot pee!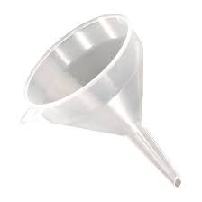 Victoria's words:

I told you I was going to do a fun peeing contest with myself earlier? Well, here I am with my big glass 2 litre pee cup and my big peeing funnel and of course, my lovely big bladder, so I'm all ready for my fun bladder holding challenge, my peeing contest to perform, for you, by myself, on my own, in private, in my bathroom at home.
It's fascinating, by using a funnel I get all the lovely sounding peeing sounds crystal clear.
I often measure my bladder capacity, it's a fun thing to do and it's interesting to actually see how much pee I can hold. When I measure my pee, I try hard to aim into the jug, aiming into the pouring part because it's wider and sometimes it works out (I'm not good at accuracy) and sometimes it doesn't and it sprays because of my long pussy lips and my hot pee goes on my legs and my feet, it happens a lot when I push my pee out to make my lovely hissing pee noise and doing it with a funnel you can hear the sound of my peeing pussy without the extra noise of my pee stream dropping into water in a toilet. It's fascinating, by using a funnel I get all the lovely sounding peeing sounds, so when I really push my pee out it doesn't matter if it sprays - oh joy! Some women can do a nice neat thick pee jet, I've seen them on the 'net, but oh no, not me, when I'm standing and force my pee stream, it turns into an uncontrollable pee spray, it flys everywhere, I get so mad at it! I think it's got to be my large labia and I get so annoyed that I'm blessed with these large pee flaps! Anyhow, my peeing problem is solved because now I use a plastic funnel and the little beauty catches all of my fast pee stream and then every drop of my pee collects in my lovely clean 2 litre glass cup.
I'm sorry about the slight jug noise on the bathroom floor, I move the jug occasionally when I change my peeing position, so if you can imagine me, with my phone in one hand and my pee jug in the other and trying to position my vagina over the jug's narrow opening, it's quite an achievement and quite a spectacle I bet! I love watching my pee jug fill, the sides of it go all misty with the warmth and I really love the sound it makes, it's so clear, it's a sort of ringing echo inside the jug?



I have to do my personal peeing contest recordings in the bathroom at my place, so I'm restricted when I can do this fun, lone peeing competition and I have to save it all up until I get home, that's the bad bit really, drinking tea, coffee and water all day and carrying a bulging bladder that's getting more uncomfortable by the minute.
When I get in I'm nearly doing a pee dance, I have to get one leg out of my jeans and pants, I squat down ready and I put my phone right by my pussy so the recording is nice and clear and because the pee only has to travel a short distance to the funnel or the jug, it picks up all the pee n' pussy sounds that aren't normally captured on my other recordings, I was fascinated when I played it back, wow the pee sounds are absolutely crystal clear!
Please have a play of my free pee sample below and you'll hear what I mean
I'd love to know what you think, have a play of my free pee sample, I bet you haven't heard a girl pee as clear as that! Please have a play of my free pee sample below and you'll hear what I mean, I bet you've never heard a clearer peeing pussy! By the way, I know that my peeing efforts are always appreciated by you guys, thank you so much for your emails, I reply to some of them, but not all, sorry, but I do tend to go and answer the polite ones. Hey but whether I answer you or not, I do take notice of your praise, your comments, your criticism and your ideas for my kinky peeing, some are brilliant, thank you!
---
Here's my Pee Contest Performance List
The longest pee on this recording is three minutes and twenty seconds - phew!
There's 11 separate peees on my fun peeing competition download, all the pees are recoded on .mp3 and they all sound different. All my tracks are separated with me doing an Aaaaahhh! The complete mp3 recording is just over 24 minutes.
I'm putting the 1.1 litre pee first, the time on that is a minute and a half, the longest pee on this recording is three minutes and twenty seconds! That's right at the end, it's where I pee 1.6 litres! That really was a belly buster!
I don't always use the funnel, I get bored after about a minute of peeing and I want to make different sounds and I want to push to hiss, so there's a variation in sounds which is good I think . . . . This personal peeing contest is a bit of my own pee fun from me to you, it was my idea for something different.
Here is the list of quantities starting from the first recording:
1) I pee for 1.24 seconds and I do 1.160 mls - a good start!
2) I pee for 2.04 seconds and I do 1.2 mls exactly.
3) I pee for 2.36 seconds and I do a shade over 1.3 mls.
4) I pee for 1.36 seconds and I do 1.38 mls.
5) I pee for 3.35 seconds and I do a shade over 1.4 mls.
6) I pee for 1.31 seconds and I do 1.42 mls - it's getting hard to hold now, maybe because I have to be sober!
7) I pee for 1.05 seconds and I do 1.48 mls - this is my fastest time, I really squeezed this pee out as I had someone waiting for me downstairs and I was bursting to go and I didn't want to waste it!
8) I pee for 2.33 seconds and I do 1.49 mls - I really overdid this pee at the start, I peed full force and I hurt my bladder, but, being in mid-flow, I carried on peeing, but I found it difficult to pee as it hurt my bladder muscles.
9) I pee for 2.32 seconds and I do 1.51 mls - it might have been a bit more, but I took my eye off the ball and I peeed on the floor, splashed my jeans and soaked my sock! I was annoyed to say the least, I hate wasting my precious pee!
10) I pee for 2.15 seconds and I do 1.54 mls - phew! This is like watching paint dry! Such a lot of effort and only going up by small increments, I'm squeezing my dregs like mad to get the last few drops out, or otherwise I have to start again!
11) I pee for 3.23 seconds and I do - wait for it . . . 1.6 litres!! When I finished and went to pick it up I had to use both hands it was soooo heavy! The jug was hot too and the contents swirling round was clear, almost drinkable?
So, unless I can do a measured pee when I'm drunk, that's it, I just cannot beat this record, but it's fairly respectable I think. All done for you and me with sheer determination xx V
victoriasuperpisser@gmail.com Pissing in a jug isn't very horny, but it's been fun, I've tried to make my peeing interesting for you by varying my pee speeds and sexy girlie sounds (gushing, hard spraying, hissing, pumping etc) and I've enjoyed introducing something different & add more peeing fun to my site.
Yours, Victoria, with kisses and lots of peees! xx

---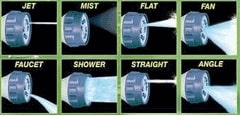 As a suggestion I'm putting one or two pee related pictures up, here's a picture of my pee spray patterns! Unfortunately, I can't switch them like the picture suggests, but I'm sure that I've done every one of those!! I hope it jazzes up my dull pages a bit.
---

This is only a short sample of the actual recording
Or Victoria can send you a PayPal invoice
Buy my long peeing & get your 46 minutes of my peeing out-takes for FREE!
---
TheBestFetishSites.com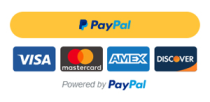 Get the Free PayPal App
HOW WOULD YOU LIKE LOTS OF MY PEE FOR FREE?? (48 out-takes lasting 46 minutes)
Hi, it's me! I'm having a clear out of my failures - my inability to pee properly!!
My phone has loads of my peeing on it, peeing sounsd that for one reason or another don't quite make the grade, I'm quite hard on myself, I like quality.
There's a whole load of this 'junk' - and I don't want to thrown them all away. For example: ones that are too quiet, (Cascade will put all these in a zip file for me/us) there's my peeing that's too short where I thought that I'd got a loaded bladder!
The microphone on my phone is very sensitive and it picks up my tummy gurgling (I hate that). Also, in my early days there was distortion where I held the microphone too close to my vagina. Oh yeah and when I record my pee at home, like an idiot I sometimes leave my bathroom window open, such a stupid girl I am - so there's traffic noises over a classic bit of peeing! Doh!
There's also an attack of the squits (which was totally unexpected). I get very disappointed when my bladder and I don't make the spec we're aiming for, like if I'm so looking forward to doing a power pee and I haven't been drinking the right stuff and my bladder won't cooperate, I can't power for toffee. Also when my pee won't hiss, why? and when I run out of pee just a few seconds short of my goal dammit.
Also my experiments which are too numerous to mention, but if you've read my pages and you've bought my stuff, you'll know what I mean. But my pee stream has a mind of its own, my biggest problem is when I power up for a gush and it just turns into a spray like a watering can and goes simply everywhere!
So there you are my faithful pee fans, you'll get this free pee set when you buy anything from my site, I think it's sensible to give things to those who appreciate my 'work' than throw it away and it's gone forever, don't you? If you've been one of my happy wanky customers and you want to recieve one, write to me, I will acknowledge you xx V