She pushes her pee out then stops the pee stream, it's sooo difficult!
Download & listen to my pee sounds - female urination, all peeing by Victoria x
This special pee sound file is ready now!! It's what I call my stop-start pelvic floor peeing, it's really my kegel excersises to help my bladder hold more pee and to make sure that I don't leak!
How to hold your pee in a difficult situation and avoid embarrassment, it's what I do all the time!
Except of course, I enjoy holding it, but I think if you listen to this and how I cut off my pee stream and then re-start it, it may give you a clue as to what the medics are on aout when they say things like 'practice your Kegel exercises', or to 'strengthen your urinary sphincter'. It's how, over the years and sort of incidentally, I've improved my bladder capacity. I love the hissing this peeing style produces though, it's amazing, the pee hisses like a snake when I clench my sphincter to shoot my pee out and then to stop abruptly. Then I squeeze my bladder muscle to squirt another powerful little 3 second jet out, my pulsing jets of beautifully clear pee, me pushing and tensing a completely dry stop in quick succession, it's horny as hell and it's so good for my waterworks!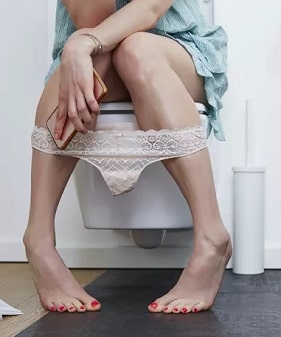 When my bladder's full and I'm talking to my client and lapping up my free drinks, I'm secretly thinking to myself how I want to go and do my pee! Honestly! My client is talking business and I'm thinking, power? No, too many women in the line. Silent? No, not in the mood, I want to make a bit of a splash. Kegels with hissing? Yessss! I can do a lovely stop start pee with the hissing - and so it goes on and in the end I can't concentrate and I have to break off the conversation and get peeing, I become obsessed like I'm on a pee mission and I long to let it all go.
Some of these stop-start pees are done while hovering over the pan with the seat down - I never touch a public toiet seat, I occasionally pee on it, there's always some of my pee spray on there, but I never touch it.
You'll hear how good I am at stopping my pee stream, it's a clean cut off, but only for a second, then I squeeze and gush again, oh I do enjoy my peeing, it gives me so much pleasure, so, so much. I'm so pleased I can share it with you by this audio method, I hope you enjoy my efforts V x
This mp3 audio recording finishes with one of my monster stop and start pee classics, a lovely two minute pee!
This recording is 32 minutes long and is compressed mp3 format x




---


Add to Cart @ £ 3
Or Victoria can send you a PayPal invoice
Buy this and get your 46 minutes of my peeing out-takes for FREE!
---
TheBestFetishSites.com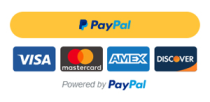 Get the Free PayPal App